Serving Thornhill, Richmond Hill, Vaughan and Markham
At Bathurst Centre Dental Care, we provide a wide range of dental services in an advanced, modern clinic.
Our friendly and experienced team of dentists and dental hygienists will ensure your visit to our office is a pleasant one. Every patient receives personal attention and care from our knowledgeable staff at every visit.
Each of our dental treatment rooms is equipped with the latest in dental treatment technology and is configured to maximize your comfort with ceiling-mounted televisions that show your choice of in-chair entertainment from a variety of sources, including Netflix.
Bathurst Centre Dental Care practitioners are members of:
The Bathurst Centre Dental Care Team
Our team is composed of caring dental professionals who are dedicated to excellence and caring for your dental health from your first visit through to any post-treatment needs.
Every member of our team carries the appropriate Ontario certification for his or her position and invests regularly in continuing education courses to keep on top of the latest advancements in dental technologies and techniques. This commitment to education means that you will receive advanced, gentle dental care every time you visit our office.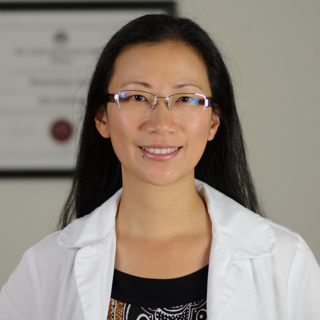 Dr. Qin Li
Doctor of Medical Dentistry
Dr. Qin Li obtained her Doctor of Medical Dentistry degree from McGill University in 2006 and completed an Advanced Education in General Dentistry residency program from University of Connecticut in 2007.  Since then, Dr. Li has cared for thousands of patients at pediatric, geriatric and family clinics in California, Ottawa, and the greater Toronto area.  She is passionate about providing leading edge, comfortable and fair dental treatment to all of our patients.
Dr. Li is a certified provider of Invisalign invisible braces and Six Month Smiles clear braces. She is also fluent in English and Mandarin.
Dr. Setareh Enghiad
Note: Dr. Setareh is currently on medical leave.
Dr. Setareh was ranked in the top five students of her graduating class of Doctor of Dental surgery in Iran in 2014. Shortly after graduating, she managed a trauma hospital's dental emergency room for 2 years, where she gained extensive experience in oral surgeries, especially impacted wisdom teeth extractions with inhalation and oral sedation.
Dr Setareh achieved a record breaking score of 99/100 in the Assessment of Fundamental Knowledge held by the National Dental Examining Board of Canada.  She is also currently working as a instructor in Canadian Integration by Dental Education, offering training courses to internationally-trained dentists.  Dr. Setareh is passionate about providing the highest quality dental care to her patients. She is fluent in English and Farsi.
Manijeh
Office Manager
Manijeh graduated from George Brown College in 2005 and joined our team as office manager in 2014. She greets our patients with a friendly smile and helps ensure patients have a positive experience in our dental office. She looks forward to speaking with you about your dental care needs as well as any dental insurance question you may have.  In her spare time she enjoys spending time with her family and friends.  Manijeh is fluent in English and Farsi.
Mujeeb
Registered Dental Hygenist
Mujeeb is a Registered Dental Hygienist who has been part of our team since 2014. He graduated from George Brown College in 2012 and prides himself on being one of the few male hygienists around. Growing up as part of a big family, Mujeeb appreciates and loves all of the families he has gotten to know over the course of his time at Bathurst Centre Dental Care. He is full of positive energy and enjoys educating his patients about improving their oral health.  In his spare time, he likes to stay active by playing recreational basketball and competing in weightlifting.
Maarika
Registered Dental Hygenist
Maarika has been a dedicated practitioner of Dental Hygiene since 2009. She enjoys educating her patients on the fundamentals of preventative dentistry and helping them improve their oral and overall health. She is a graduate of the Dental Hygiene Program at Durham College and holds a Bachelor of Fine Arts in Drawing and Painting from OCAD University. She also studied at the École nationale supérieure des Beaux-Arts in Paris, France. In her free time, Maarika enjoys gardening, cross country skiing, and exploring galleries and museums throughout the world.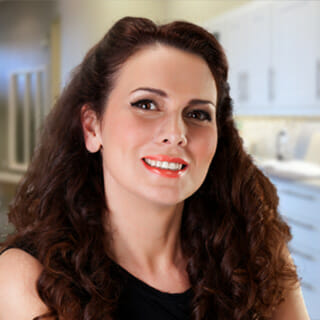 Ilona
Registered Dental Hygenist
Ilona has been a Registered Dental Hygienist in Ontario since 2008 and active in the dental industry for over 25 years.  She enjoys educating her patients on how to maintain healthy oral hygiene. A prior resident of Russia, Ilona graduated from Kuban State Medical Academy with honors. She prides herself on being charismatic and friendly to patients and in bringing her extensive experience to the dental hygiene practice. She is fluent in English and Russian and enjoys yoga, travelling, and especially cooking.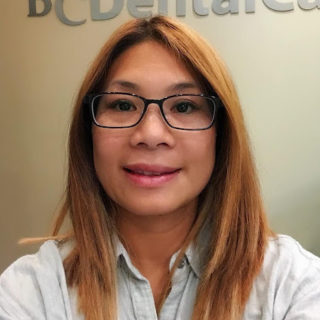 Abbie
Office Administrator
Abbie joined Bathurst Centre Dental Care in 2016. With a diploma in Information Technology, Abbie has a passion for learning and furthering her education. She has taken Culinary and Baking courses at George Brown College, is currently studying for her Masters of Theology at Tyndale Seminary and is learning Korean at Seneca College. In her spare time, you'll find her baking and cooking for her family, crocheting, scrapbooking, reading or planning for her next travel adventure. Abbie is fluent in English, Cantonese and Mandarin.
Sheriffa
Certified Dental Assistant, Level 2
Sheriffa is our full time level II Dental Assistant. She graduated from George Brown College in 2007 and has been working at Bathurst Centre Dental Care since the office opened in 2008. She is a certified member of the Ontario Dental Assistants Association and is proactive about keeping current with all aspects of dentistry. With her welcoming and caring personality she always makes patients feel more comfortable with their dental procedures and is always willing to lend a helping hand where ever possible. In her spare time she likes to stay current with movies and TV shows, try new foods and spend time with her family.
Zenaida
Certified Dental Assistant
Zenaida is a Level II Dental Assistant who graduated from Medix School Toronto in 2011 and has been a certified member of the Ontario Dental Assistants Association ever since. Prior to that, she completed a certification in Personal Support Work.  Zenaida has been working in the healthcare field for over 17 years and finds the work very rewarding. When she's not working, she enjoys watching non-fiction films, documentaries and animated movies with her son.  During the summer months, she also enjoys outdoor activities like hiking and camping. Zenaida is fluent in English and Tagalog.