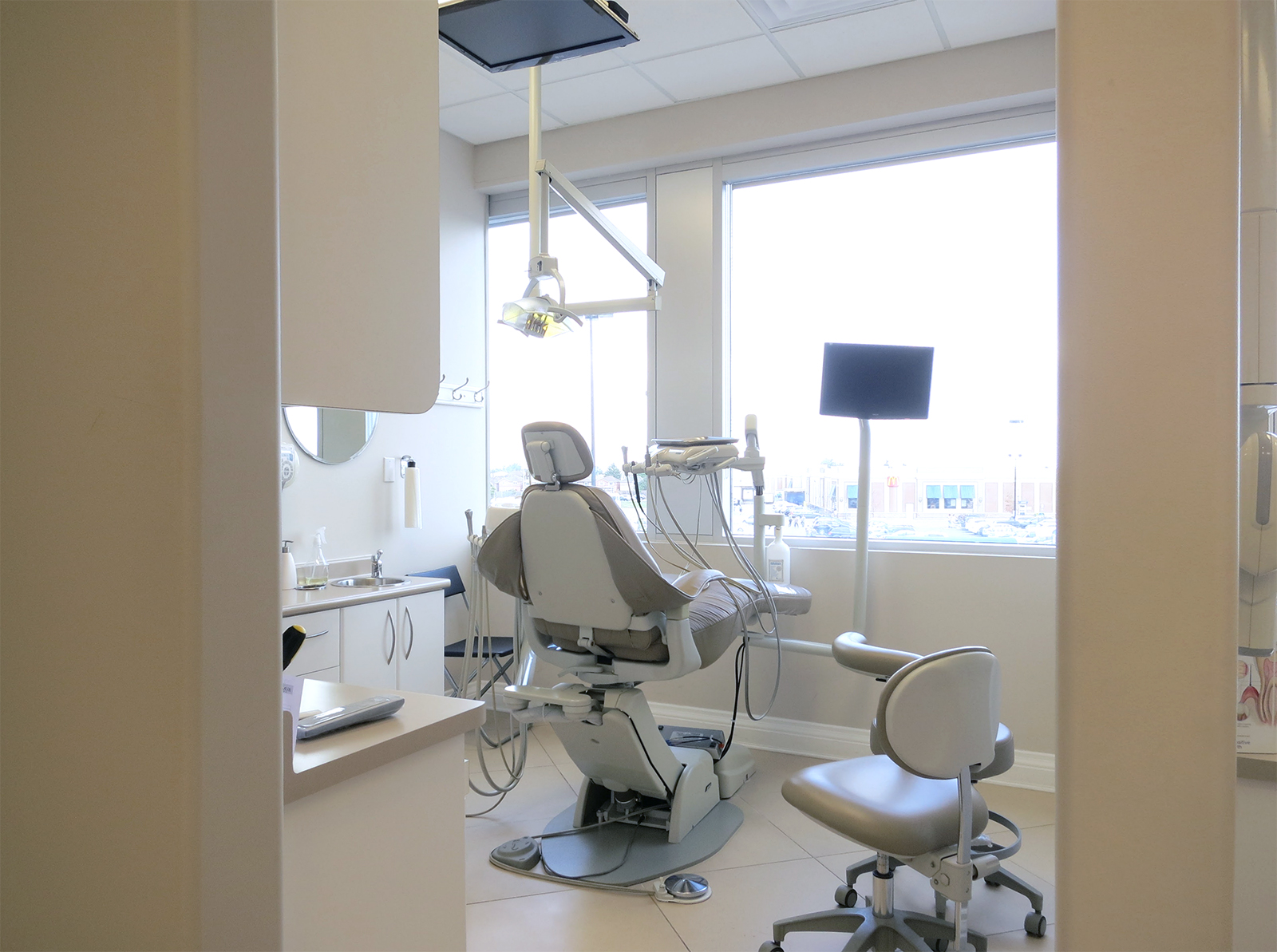 Each room is equipped with a ceiling-mounted TV and Apple TV with Netflix, Bloomberg, Vevo, and more.  Enjoy your favourite programming during your treatment.
The view from a dental chair.  Request your favourite program or take control of the Apple TV remote and surf just as you would in your own home!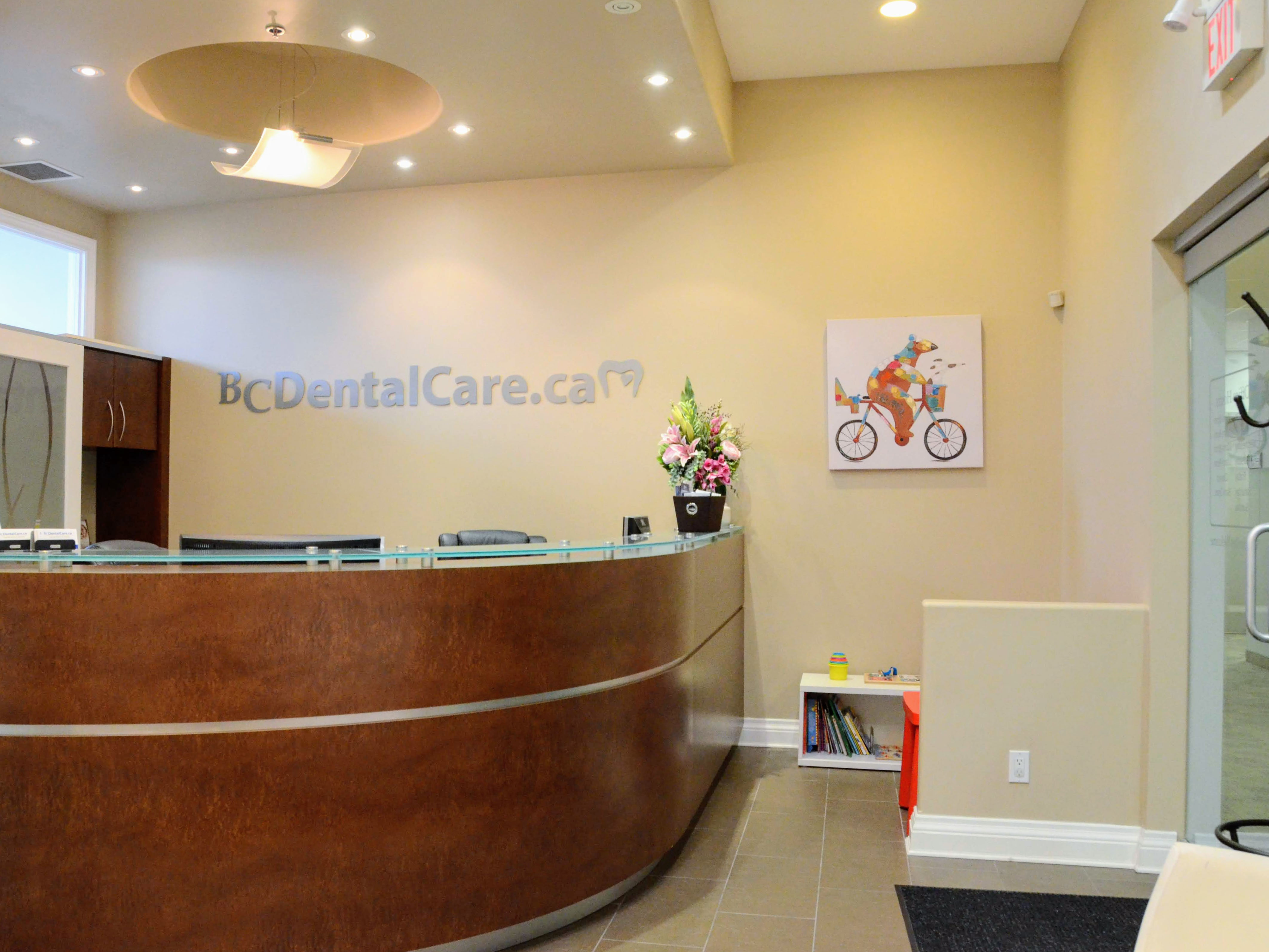 Our clinic features a comfortable waiting area with wall-mounted TV and a kids play area stocked with toys and books.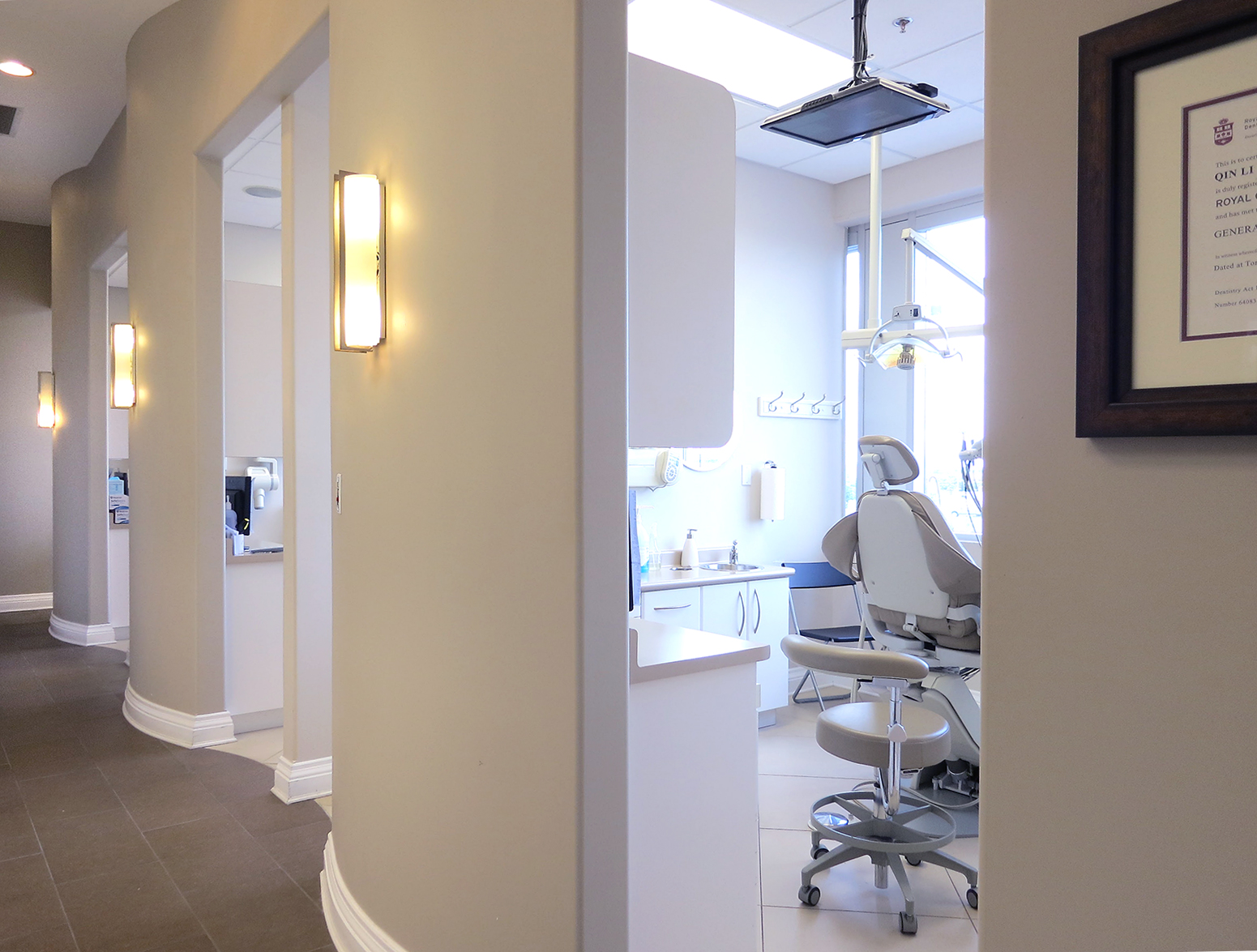 High ceilings, curved walls and lots of natural light give the clinic a modern, open-air feel.
Our sterilization area is kept clean and organized at all times.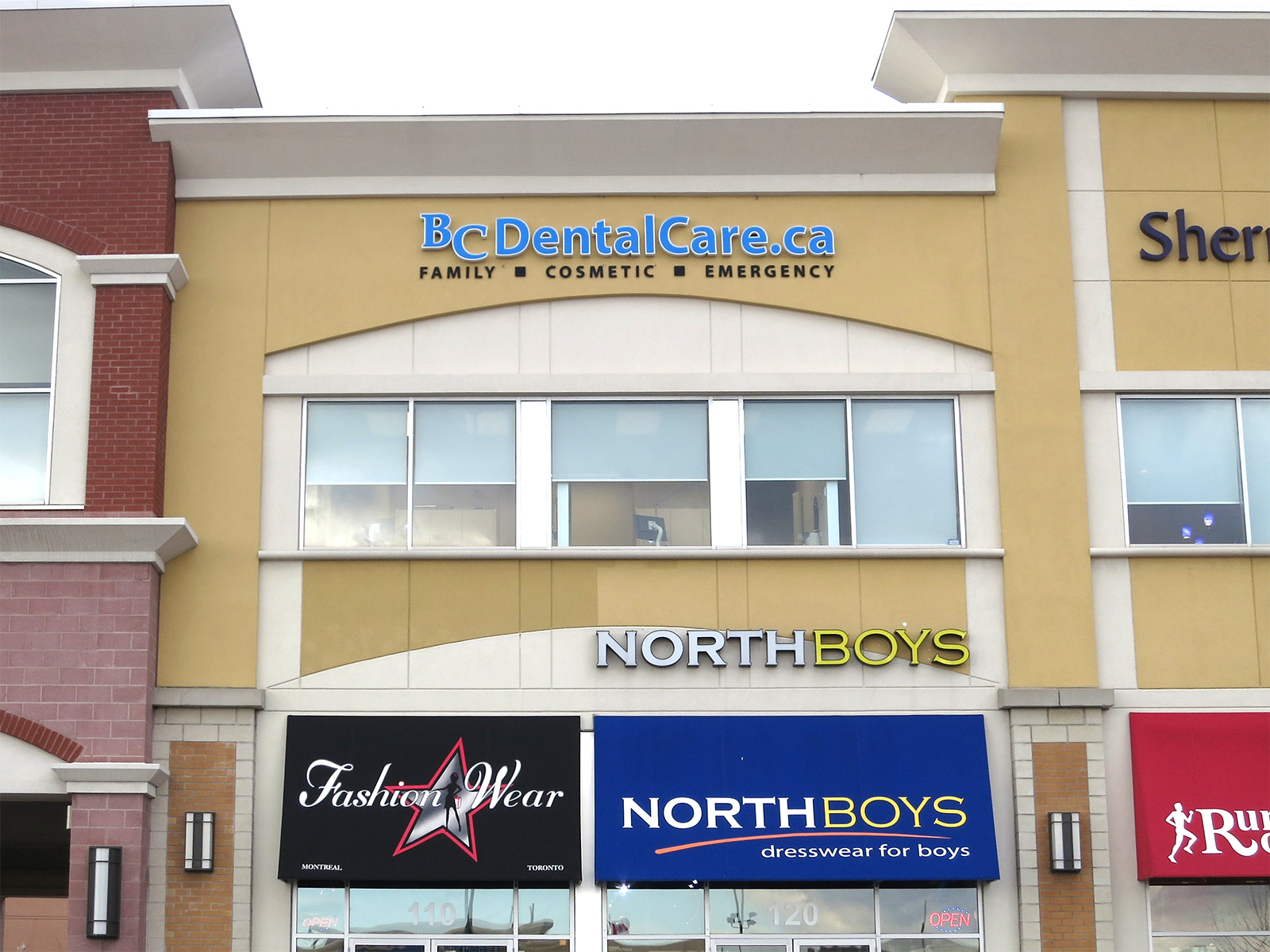 The clinic is conveniently located on the second floor of an accessible building with an elevator.  There is always ample parking very close to the entrance to the clinic.
In the Neighbourhood
Bathurst Centre Dental Care is conveniently located in the Disera Drive plaza along with shops and restaurants including WalMart, Carter's | OshKosh, The Shoe Company,EB Games, Marble Slab Creamery, Starbucks, Subway and Fatburger.
Promenade Mall is located across the street, featuring over 150 stores including Coach, Aritzia, Lululemon Athletica, Pandora and more.
Hours
Monday
10am
8pm
Tuesday
10am
8pm
Wednesday
Closed
Thursday
10am
8pm
Friday
9am
3pm
Saturday
9am
3pm
Sunday
Closed
Parking
The clinic is across a large parking lot from WalMart, so ample parking is always available close to the entrance to the clinic.
Transit
Bathurst Centre Dental Care is conveniently accessible with VIVA transit:
VIVA Purple and VIVA route 77, stops 4024/4025 (Promenade Terminal)
VIVA route 88 (along Bathurst St.), stop 3309 (southbound), stop 3278 (northbound)